Vol.11, No.26, June 29 - July 6, 2013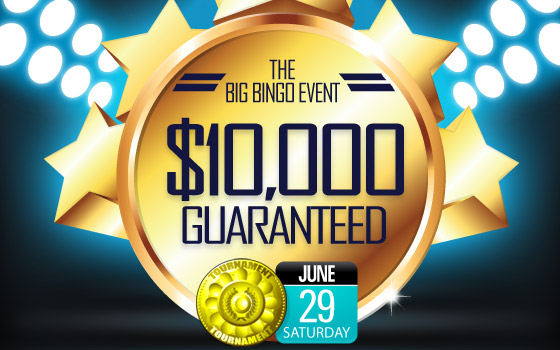 You could be this month's $10,000 winner! The Big Bingo Event is back with the straight $10,000 Guaranteed Game in the Bingo Tourney Room on Saturday June 29th!
Read More.

Take part in our Canadian Max Games promotion which will consist of $150 Maximum $500 Games at $1.50 per card. This promotion will consist of...Read More.

Get your fireworks out this 4th of July as we celebrate USA's Independence Day! CyberBingo is hosting the 4th of July $4,000 Guaranteed Game in the Summer Bingo Room. This promotion consists of...Read More.

Get a massive 200% Bonus as soon as you deposit $100 or more every Wednesday and Saturday. Bonus offers are only valid for players who have made 3 or more deposits since the date of registration. No exceptions or extensions can be granted.

Go ahead and set off those fireworks by winning bingo, collecting fireworks, and trading them in for some big BBs and watch Bertha cry.

This special will take place in our Summer Room on Monday July 1st, Tuesday July 2nd, Wednesday July 3rd, and Thursday July 4th, from 8am - 12am ET each day.

Each letter you bingo on contains an amount of fireworks. The more fireworks you collect, the more BBs you can win... Read More.

| | | | |
| --- | --- | --- | --- |
| Spring Bingo Room | Classic Room | Bingo 90 Room | Tourney Room |
| | | | |
| $5,520 | $3,923 | $1,353 | $10,388 |
| | | | |
| Pack & Line Room | USA Bingo Room | Diamond Bingo Room | Bingo Freeroll |
| | | | |
| $162 | $10,388 | $10,435 | $10,433 |